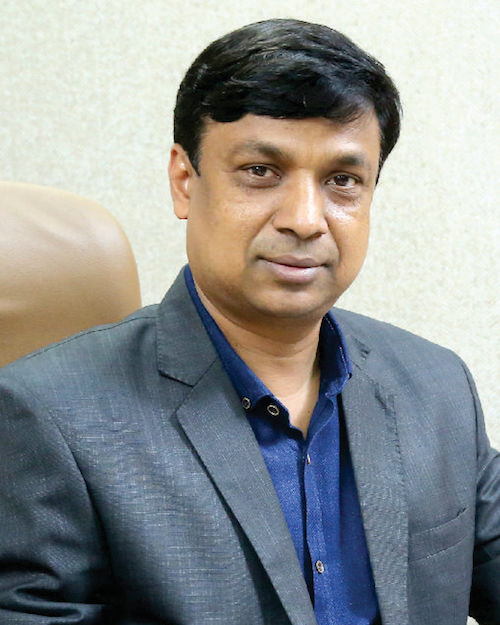 Mr. Parmod Kumar Mittal
Director
Mr. Pramod Mittal, our Managing Director is an internationally recognized dynamic leader and visionary in the field of "Education". He can be best described as altruistic, compassionate, hardworking and extremely focused. To achieve his dream, he established The BPN Group with the intent of Building a Progressive Nation. He is the wonder mind behind the concept of establishing world class schools in India and has become a leading name in the industry with respect to quality & integrity. He has also won varied awards and accolades for his endevours..
Mr. Anshul Bansal
Management
Educated in UK and Management expert from USA, a visionary so passionate about his visions, he aims to achieve the impossible and translate visions into reality with ability to attack issues with originality. He heads the overall management besides media and marketing strategies.
Mr. Sanjay Kumar Jain
Management
The senior most mentor and guide of the group , honed the ability to utilize his best traits and life experience to drive positive changes within the organization. His international stint gives his experience a new age perspective. He thrives on perfection, eye for minuscule details and compliances.
Mr. Deepak Mittal
Management
Deepak Mittal is a business prodigy who showcased leadership qualities as the Cultural Secretary of his college and represented India at World Scholars' Cup Tournament of Champions at Yale University, USA. A co-founder of a start-up in London, he is working towards revolutionizing the education sector. He completed his masters in Innovation, Entrepreneurship and Management with distinction from Imperial College Business School, London. He is best described as a driven and ambitious individual who loves challenges and solving problems.
Vice President - Education
Mrs. Rachana Kodesia
Vice President – Education
"The light of education can reach the darkest corners and the outcome of complete empowerment from within of each individual can be achieved when the highest purpose of humanity is undertaken by the educators of the world "